NexThermal  Battle Creek, MI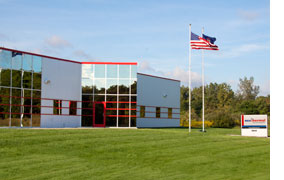 NexThermal formerly known as HotSet Corporation, designs and engineers electrical heating elements and systems for many industries. The construction began with ground breaking in December of 2014, and project completion is expected in summer of 2015.
The expansion will be 10,000 square foot, attached to the existing building.  The current building will be pre-engineered and supplied by Nucor Building Systems
Check back for updated job photos,  or view other past jobs in
Recent Completed Projects.
Victor Face Enterprise d.b.a.
D. H. Roberts Construction of Jonesville